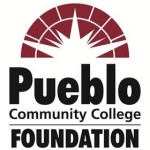 You have the POWER to help change lives!
To make a secure online donation, click on box below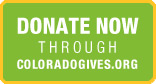 To mail a donation to the Pueblo Community College Foundation, 
make your check payable to PCC Foundation and mail to
900 W. Orman Avenue  – Pueblo, CO 81004
The Pueblo Community College Foundation is a non-profit 501(c) (3) entity. As such, tax-deductible gifts of cash, securities, personal and/or real property are welcomed. All gifts are used to achieve the stated mission of the Foundation, which is to support scholarship and programs at Pueblo Community College.
The mission of the Pueblo Community College Foundation is to provide funding to Pueblo Community College and its students through Foundation approved fund raising activities for student scholarships and special needs identified by the College. The Pueblo Community College Foundation services all of the PCC campuses — Pueblo, Fremont, and our new Southwest Colorado Community College campuses (Durango and Mancos/Cortez).  We are committed to bringing positive change to the lives of individuals, families and our communities!
Ways to Give
The Annual Fund
Annual gifts touch every corner of the campus and impact the entire student population – both today and in the future. These gifts may be made once a year or as part of monthly or bimonthly pledges and may be unrestricted or directed at identified programs and priorities.
Giving Levels
A Donor Wall has been established to recognize our loyal PCC supporters. Individuals and corporations that share their support are listed in the PCC Foundation's annual report as follows:
Founder's Circle of Giving – $1,000,000 plus
Legacy of Learning Donors – $500,000 – $999,000
Presidential Donors – $100,000 – $499,000
Benefactor Donors – $25,000 – $99,999
Patron Donors – $10,000 – $24,999
Associate Donors – $5,000 – $9,000
Friends of the PCC Foundation – $1,000 – $4,999
Corporate and Charitable Foundation Giving
Through corporate giving, foundation grants, in-kind property donations, marketing activities, and corporate sponsorships, the business community plays an important role in helping the Pueblo Community College Foundation support and advance Pueblo Community College and its mission.
Many opportunities exist for corporations and charitable foundations of all sizes to support existing College programs and operations, and these gifts can be designated for certain programs or initiatives or assigned as unrestricted giving.
Property Giving. 
The Pueblo Community College Foundation welcomes gifts of corporate property and assets to be used as consumable property or as in-kind gifts. In addition, the Pueblo Community College Foundation can accept contributions as a result of selling excess equipment, collections, or other tangible assets.
Matching Gifts. 
Many employers have matching gift programs, which enable an employee's contribution to be "matched" by that company. In some cases, the donor may also be an employee's spouse or retired employees, and the gift will still be matched.
Corporate Employee Appeals. 
We welcome the opportunity to be a part of your business's giving campaign. The Pueblo Community College Foundation is happy to come and speak to your group about the various ways to support and get involved with JCC.
Endowed Giving 
Establishment of a permanent endowment with the Pueblo Community College Foundation is a unique privilege of honor to provide perpetual funding for a valued purpose. The endowment funds are invested by the Pueblo Community College Foundation to provide continuing income for the stated purpose determined by the donor.
There are two types of endowments offered by the College Foundation:
General Purpose Funds. 
The Pueblo Community College Foundation has established General Purpose Funds that assure there is stability in the provision of financial assistance for students. Without this assistance, these students would not be able to pursue a college education. 
There are three types of General Purpose Funds:
General Endowment Fund. 
This is an overall and permanent endowment fund that provides funds annually to support financial priorities of the College as determined by the Foundation Board of Directors. The Board of Directors identifies the percent of the fund and interest that is to be allocated toward the priority needs. Gifts directed to an endowment, but not allocated to a specific named endowment fund, are applied to this fund.
General Scholarship Asset Fund. 
This designated fund is set aside for gifts that are to be directed at student scholarships but not to a particular named endowment scholarship fund or a named annual scholarship fund. The funds are awarded as scholarships for one or more semesters as determined by the Foundation Board of Directors.
Unrestricted Fund. 
Donors who do not direct or restrict their gift will have their gift allocated to this fund. Monies within the Unrestricted Fund are applied to supplement scholarships or other fund allocations where necessary, to the annual Foundation budget, and generally provide the financial cornerstone for Foundation operations and priorities. The allocations are according to the approved budget and/or Foundation decisions or other directives of the Foundation Board of Directors.
Named Endowment Funds. 
We would be pleased to work with you if you have interest in creating a new Named Endowment Fund. Options include:
Scholarship Fund. 
The Pueblo Community College Foundation manages several Named Endowment Scholarships which are fully endowed and funded at or exceeding the $25,000 threshold. Donors are able to establish specific criteria for award of the scholarship within the policy guidelines adopted by the Foundation.
Special Purpose Fund. 
A Named Endowment Fund can also be established to provide perpetual funding for gift priorities other than student scholarships.  These funds will be utilized to support a specific campus or program of academic excellence at Pueblo Community College.
Established Endowment Commitment Funds. 
These commitment funds are a subset of the Named Endowment Funds that have not met the $25,000 minimum threshold, for which a commitment has been made to reach the funding level. A Fund Agreement is created to document the donor(s) gifts and identify the purpose and other parameters for the gift. The interest earnings from these funds are not applied to the corpus (or principal), and the fund remains in holding until the $25,000 threshold is attained.
Named Annual Scholarship
The Pueblo Community College Foundation would be pleased to set up a naming opportunity for you to award an annual scholarship to one or more deserving students. To establish a Named Annual Scholarship, a commitment of $1,000 per year for at least five years is needed to enable the scholarship to be appropriately named and acknowledged. As with a Named Endowment Scholarship, donors are able to establish specific criteria for award of the scholarship within the policy guidelines adopted by the Foundation.
Named Third Party Asset Distribution Fund(s)
This is a restricted purpose fund created as a result of a permanently designated endowment with another organization or firm for a perpetual allocation of monies to the Pueblo CommunityCollege Foundation for the specific purpose of the fund. The donor(s) (first party) sets up the fund agreement with a second party (organization/firm) which then manages and invests the assets. As determined by the donor(s), a distribution is made from the investment assets/revenues to the Foundation, as the third party. The Foundation receives the income for the purpose intended but does not have access to the actual investment asset of Named Third Party Asset Distribution Fund.
Memorial or Tribute Giving
Supporting the Pueblo  Community College Foundation can occur in the form of a memorial gift or a tribute gift made to honor or memorialize a loved one or a person of special relationship. The gift can be a cash donation to the Annual Fund, initiation of a named endowment, an annual scholarship fund or a directed contribution to a particular need or desire.
Property Gifts
To make a property gift donation, please contact the Foundation Office at 719.544.0677. Property gifts can consist of the following: – Consumable Property
The Pueblo Community College Foundation can also accept in-kind gifts which can be used for a specific College program or will be sold to benefit the College/Foundation
Gifts of Stock or Securities. Donors may choose to make outright gifts and pledges in the form of appreciated securities or stocks rather than cash. Your broker can transfer the stock from your account to that of the College Foundation, via electronic transfer. Or you can send the certificate to the Pueblo Community College Foundation directly with a letter stating the intent of the gift and transfer of stock power.
Other Ways to Give
Estate Planning. You can set aside a portion of your estate and become a member of our Legacy Society. Some of the most popular ways you can provide a charitable contribution through estate planning include:
Bequests. Bequests can include gifts of cash, life insurance, retirement assets, or securities.. They can be especially meaningful because they provide long-term support that strengthens the College's ability to meet future challenges. Bequests are typically made and affirmed in one's will, trust, or estate plan, and they can be changed over the years, as may be necessary to reflect different commitments.
Charitable Gift Annuities. Annuities are a way for donors to benefit the College while receiving income for life, along with significant tax advantages. As a donor, you can have payments begin now or postpone them for payout at a future time.
Charitable Remainder Trusts. Trusts are legal agreements that specify how assets placed will be managed. This approach is a way to achieve a variety of goals as a donor, while providing income for life — as well as knowing that after your lifetime, the remaining assets will be used exactly as you specified. The trust can be set up as a unitrust in which the income fluctuates annually with the market value; or the trust can be an annuity in which income payments are fixed and as determined when you make the gift.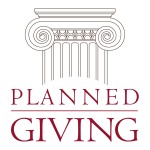 to learn more about how you may make a gift to the Pueblo Community College Foundation
and work toward leaving a legacy of learning.