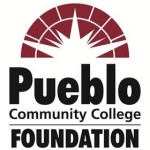 You have the POWER to help change lives!
The mission of the Pueblo Community College Foundation is to provide funding to Pueblo Community College and its students through Foundation approved fund raising activities for student scholarships and special needs identified by the College.
The Pueblo Community College Foundation services all of the PCC campuses — Pueblo, Fremont, and our new Southwest Colorado Community College campuses — we bring positive changes to the lives of individuals, families and our communities!
The Foundation supports the College in areas that are not supported by taxes, tuition, or grants and raises funds to provide assistance to PCC students.
The Pueblo Community College Foundation is a non-profit 501(c) (3) entity. As such, tax-deductible gifts of cash, securities, personal and/or real property are welcomed. All gifts are used to achieve the stated mission of the Foundation, which is to support scholarship and programs at Pueblo Community College. As you review some of the ways to chart your personal gifting and planned giving strategies, please keep the Pueblo Community College Foundation in mind. It is an opportunity to make a major impact on the lives of current and future students.
To make a secure online donation, click on box below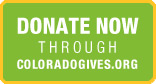 To mail a donation to the Pueblo Community College Foundation, 
make your check payable to PCC Foundation and mail to
900 W. Orman Avenue  – Pueblo, CO 81004
A Donor Wall has been established to recognize our loyal PCC supporters. Individuals and corporations that share their support are listed in the PCC Foundation's annual report as follows:
President's Circle                                $1,000,000 and above
Legacy                                                   $500,000 – $999,000
Presidential                                          $100,000 – $499,000
Benefactor                                            $25,000 – $99,999
Patron                                                    $10,000 – $24,999
Associate                                              $5,000 – $9,999
Friend                                                    $1,000 – $4,999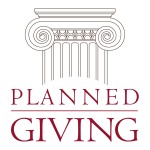 to learn more about how you may make a gift to the Pueblo Community College Foundation
and work toward leaving a legacy of learning.