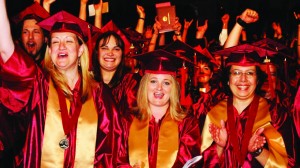 Formed in 1934, the Pueblo Community College Alumni Association offers Pueblo Community College graduates the opportunity to stay connected with Pueblo Community College and build upon relationships with others who have graduated from this institution which has served the Pueblo and Southern Colorado communities for the past 80 years.  As a member of the PCC Alumni Association, you are among more than 34,000 others who have ties to this amazing institution.
PCC's Rich History in the Pueblo Community!
 Pueblo Community College (PCC) traces its history to the founding of Southern Colorado Junior College (SCJC) in 1933.
In 1937 SCJC became part of the Pueblo County Junior College District, and was renamed Pueblo Junior College.
In 1961 the college district was dissolved by the General Assembly and the Junior College became the four-year Southern Colorado State College (SCSC).
In the 1970s, SCSC opened a branch institution, the College for Community Services and Career Education, that in 1978 was re-organized by the General Assembly into a separate entity and renamed in 1979 to Pueblo Vocational Community College under the Colorado Community College System.
In 1982 it was renamed to Pueblo Community College.
There are many benefits to being the alumni of Pueblo Community College.  Aside from being able to frame and hang your degree, alumni now have many perks available to them including:
Campus Events
One key benefit that is offered to many  alumni is the inclusion at many campus events. Alumni who provide Pueblo Community College with current contact information will receive invitations to campus programs and speccial events. Events include openings of new campus areas, awards ceremonies and presentations, the Pueblo and Fremont Hall of Fame parties, the Fore! Education Golf Tournament and much, much more.  While some events are free, alumni often receive discounted admissions to those event requiring an admission ticket.
Alumni & Community Networking
Being an active member of the PCC Alumni Association will also offer you the ability to network with other fellow alumni and maintain ties with many of the top employers throughout the Southern Colorado community.
Distinguished Alumni Award
Each year, the Pueblo Community College Foundation gathers to select one member of the Alumni who best represents the core values of the College and whom will act as a community ambassador for Pueblo Community College.  This individual is invited to campus on the first day of fall classes to lead the Celebration Walk throughout campus and who will be honored at a VIP luncheon following the campus celebration.
Do you know of a deserving individual who should be recognized as a PCC Distinguished Alumni?  If yes, CLICK HERE to download information on this recognition and to access the award application.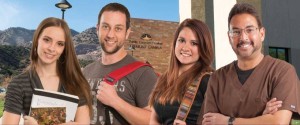 Help Us Build A Better PCC Alumni Association
We are currently working to formalize plans for the new and improved PCC Alumni Association and we would welcome your involvement with us with the hope of garnering your input on how we may better serve our Alumni population.  If you would like to become involved with the PCC Foundation, please contact Martha Simmons via phone to 719.544.0677 or email to Martha.simmons@pueblocc.edu