Alumni from many institutions trace their roots to Pueblo Community College.
Thousands of students can trace their higher educational roots to Pueblo Community College: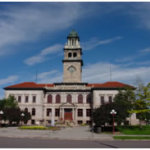 1933 – Southern Colorado Junior College was established and provided two years of college instruction in the arts, literature, and science, adult education and vocational opportunities, and coursework to complete a high school program.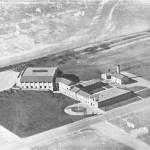 1937 – Taking advantage of the Junior College Act of the General Assembly, the Pueblo County Junior College District was formed, making the college part of the public school system supported by county-wide taxes.   The name was officially changed to Pueblo College.
The name change to Pueblo Junior College brought with it a change in mission. The institution offered the first two years of general study at the college level, providing the educational foundation for students seeking to transfer to complete their higher education degrees at four-year colleges and universities, and continued to offer a range of practical courses for those not seeking a higher education degree.

1963 – The 30th anniversary year saw the State enact legislation making the institution a four-year degree granting college and a member of the state system of higher education. The first juniors were enrolled in 1963, followed in 1964 by the first seniors and the first bachelor's degrees awarded in 1965. The name change to Southern Colorado State College reflected recognition of the need for more advanced degrees and an increase in the number of students pursuing a four-year degree in the southeastern region of Colorado.
1975 – SCSC opened a branch institution, the College for Community Services and Career Education.
1978  –  The institution was re-organized by the General Assembly into a separate entity and renamed in 1979 to Pueblo Vocational Community College under the Colorado Community College System.
1982 – The institution was renamed to Pueblo Community College.