YOU CAN INVEST TODAY IN THE FUTURE OF PUEBLO COMMUNITY COLLEGE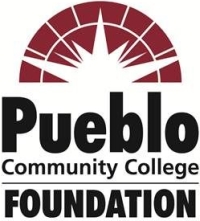 Every day, Pueblo Community College is expanding the boundaries of what is possible – in the classroom, the operating room, the dental office, the manufacturing plant, and beyond.   The driving force behind these advances are those financial investments that are made by the  friends and alumni of Pueblo Community College who make these possibilities a reality.  By making a financial investment in the Pueblo Community College  Foundation, you are insuring the success of our students, our institution and the financial well-being of the Southern Colorado community.
The PCC Foundation is committed to changing lives.  Your support of our Foundation will insure that we may continue to make a difference for many years to come.
There are a variety of options for financial investment within the Pueblo Community College Foundation.  We are hopeful that you will review the options below and agree to become involved with us!  Your support is the key to our ultimate success!
Planned Giving Opportunities
Choose the Gift that is Right for You
Planned gifts make a lasting difference in the lives of our students-our community's future. With your gift, the Pueblo Community College Foundation will continue to ensure high quality educational opportunities for generations to come.  Some individuals choose to make a gift to a specific purpose, such as a particular academic program, scholarship fund, or student resource. Whatever inspires you, whatever your circumstances are– planned gifts are very flexible and can be arranged to meet your needs and wishes.
With a Planned Gift, You Can:
Establish an endowment to generate scholarships for future students.
Create a fund that will generate income to be utilized by a particular program.
Champion the development of resources to promote research and continued learning through faculty professional development.
Develop a fund for particular student activities or resources.
Making a charitable gift to the Pueblo Community College Foundation is an important and very personal decision. The satisfaction of giving comes in knowing that an investment is being made in the lives of students who benefit each day from PCC's excellent educational opportunities. You gift will make a significant impact on students and the community!
3 Simple Steps Will Ensure Your Legacy:
Let your attorney and financial advisor know you are considering a gift to the Pueblo Community College Foundation. They can assist you in determining what type of gift best suits your circumstances.
Contact the Pueblo Community College Foundation, we will answer your questions and help you establish the gift purpose and criteria for use to ensure your wishes are met.
Inform your family and friends about your legacy gifts while addressing family needs.
Sample Planned Giving Strategies
Charitable Bequests
Charitable bequests are gifts made to the Pueblo Community College Foundation through your will or other estate planning. Bequests may include gifts of cash, securities, and life insurance. Bequests are tax deductible for federal and estate purposes.
Making a bequest is the most basic planned giving options and may be arranged as simply as adding similar language to your will: I bequest ($______dollars, _______% percent, or all of the residue of my estate) to the Pueblo Community College Foundation, a Colorado registered non-profit organization for the benefit of the (_______________ program, purpose, fund.
Retirement Fund Designations
Retirement funds are often overlooked as sources of charitable gifts. In some cases, income and estate taxes placed on retirement plans lead to less than 30 cents on the dollar going to your non spousal beneficiaries. However, if left as a charitable gift, the Pueblo Community CollegeFoundation could receive 100% of your retirement plan benefit. This is a powerful strategy to allow you to make a significant gift to the Pueblo Community College Foundation while providing less-taxable assets to your heirs.
Charitable Lead Trusts
Charitable lead trusts provide benefits to your heirs as well as to the Pueblo Community College Foundation.
You can also make a gift that provides special benefits to your heirs. With this form of gift, the annual income from the trust is distributed to the Pueblo Community College Foundation for a set number of years, after which the trust principal is returned to your designated beneficiaries. This gift provides Pueblo Community College Foundation with an immediate income source and can significantly reduce your gift or estate taxes.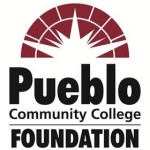 Planned gifts are flexible and customizable to meet your needs and circumstances. If you are considering making a planned gift that is not represented above, please contact your legal and financial advisors as well as the Pueblo Community College Foundation as there are a variety of giving options that are not listed above.
This is not legal advice, we recommend that you consult your legal and tax advisors regarding your specific situation.
For additional information on a gift to the Pueblo Community College Foundation, contact Martha Simmons at 719.544.0677 or via email to Martha.simmons@pueblocc.edu
Be assured that however Hyou would like to support the Pueblo Community College Foundation, your gift will do so much to insure the future success of the College and those students, faculty and programs of academic excellence that we seek to serve.  We are hopeful that you will contact us to discuss how you may become involved with us and make tomorrow a brighter day for our citizens and communities within the Southern Colorado area!