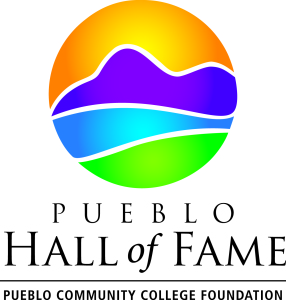 2018 Pueblo Hall of Fame Slated of Friday, February 2, 2018
PHOTOS FROM 2017 PUEBLO HALL OF FAME
PHOTOS FROM 2016 PUEBLO HALL OF FAME
BLACKTIECOLORADO COVERAGE OF 2016 PUEBLO HALL OF FAME
PHOTOS FROM 2015 PUEBLO HALL OF FAME
PHOTOS FROM 2014 PUEBLO HALL OF FAME
NOMINATIONS NOW OPEN FOR 2018 PUEBLO HALL OF FAME
Deadline for Nomination is October 30, 2017
CLICK HERE TO DOWNLOAD THE NOMINATION FORM
Nominations are now open for the 2018 Pueblo Hall of Fame.  Local citizens are being asked to nominate someone within the Pueblo community who has made an impact within the community.
Nominations are open now and need to be submitted to the Pueblo Community College Foundation (900 W. Orman Avenue, Pueblo, CO 81004) by October 30, 2017.
The Pueblo Hall of Fame was established in 1991 to honor those individuals who – by their extraordinary efforts – have contributed to the betterment or enhancement of Pueblo. Proceeds from the annual event support the Pueblo Community College Foundation and its student scholar and academic excellence programs at Pueblo Community College.
Each year a new class of inductees are presented to the community at a special cocktail and dinner party. In addition to the formal induction ceremony, a permanent record of all Pueblo Hall of Fame inductees is on display at Pueblo Community College within the Fortino Ballroom.
One or more contemporary individuals will be honored each year.  The areas of endeavor for nominations may include education, business and labor, arts and humanities, philanthropy, government, law, science and technology, and health and human services. Deceased persons may be selected by virtue of his or her historical contribution to the Pueblo community.
Persons elected to the Pueblo Hall of Fame need not have been born in Pueblo, or in the case of contemporary nominees, be current residents of the county of Pueblo.
No disqualification or limitation for the nomination or election shall be imposed on the basis of gender, race, religion or national origin. Inductees are selected each November by a panel of Pueblo Community College Foundation Board Members and community representatives.
For more information on the 2016 Pueblo Hall of Fame and/or to obtain a nomination form, please contact the Pueblo Community College Foundation (719.544.0677 or email to Martha.simmons@pueblocc.edu).
For more information on the Pueblo Hall of Fame, contact the Pueblo Community College Foundation
900 W. Orman Avenue
Pueblo, CO 81004
719.544.0677