Pueblo Community College Foundation Seeking Community Members to Mentor PCCF Scholars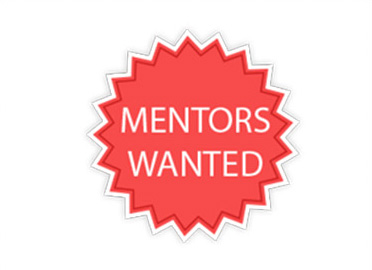 Make a Difference in the Life of an PCC Foundation Scholar
The Pueblo Community College Foundation is a nonprofit organization that was organized as a vehicle to raise funding to support students and academic programs at Pueblo Community College.  Since its inception in 1981, the Foundation has raised over $21 million to support its PCC beneficiaries.
The bedrock of the Pueblo Community College Foundation is its student scholarship program.  Each year, the PCC Foundation provides hundreds of academic and need-based scholarships to those students who are pursuing their endeavors of higher education at any one of the PCC's four campuses (Pueblo, Canon City, Durango and Mancos/Cortez).  During the academic year 2017/2018, the PCC Foundation has awarded over $550,000 in scholarship awards to deserving PCC students.
Realizing that the majority of our student scholars are first-generation college students, the PCC Foundation is working to ease the stresses associated with higher education.  As such, the PCC Foundation is launching a Scholar Success program during the 2017/2018 academic year and seeking out PCC Alumni and community members who will volunteer a few hours per month to mentor student scholars; calling, meeting with and giving professional advice to our students who may need a bit of encouragement and support.  For an investment of a  few hours commitment per month; you can have an impact on a student's academic success.
What Does Becoming a PCCF Mentor Entail?
The PCC Foundation recognizes that each mentor-scholar relationship is unique. As such, we will do our best to match each mentor and student with commonalities.  We hope that these matches will lead to immediate and long-lasting personal and professional relationships.
We will encourage our Student Success mentors to interact with their student scholars on a weekly and/or monthly basis via phone / email / in person meetings.  At these meetings, the mentor and the student will be encouraged to discuss the student's  immediate and long-term issues of concern; working toward breaking down the barriers to student success.  The PCC Foundation will be available to assist – when needed – by providing a list of campus and community resources.
The PCC Foundation is seeking mentors for student scholars on all four PCC Campuses (Pueblo, Canon City, Durango or Mancos/Cortez). The time commitment can vary widely across each mentor/student scholar relationships. However, time involvement is typically between 3-7 hours a month.
How Do I Become a Mentor and Support the Scholar Success Program?
For information on how you may become involved with the PCC Foundation's Scholar Success Mentor program, contact Ernest Montoya at 719.544.0677 or email to Ernest.montoya@pueblocc.edu.
Even if PCCF is unable to match you with a scholar, we would welcome your support and encourage community members to become  involved with the PCC Foundation!  If you are interested in serving on one of the PCC Foundation's program, scholarship or event committees, contact Lorna Jackson (Lorna.jackson@pueblocc.edu) for more information.
Whatever your level of support, we welcome your involvement with the PCC Foundation; supporting our efforts to help students succeed at Pueblo Community College.