Greetings from the PCC Foundation Board of Directors' President Paul Willumstad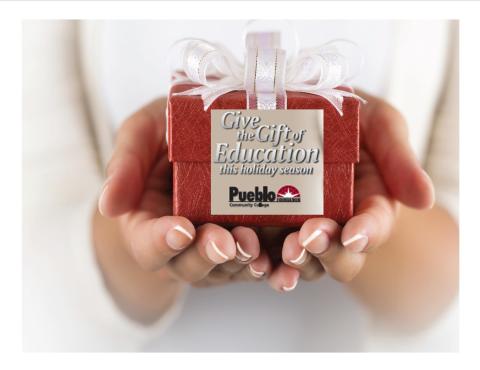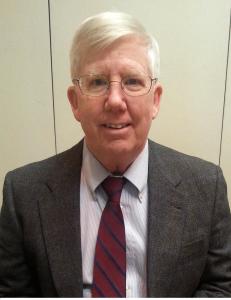 As the newly-elected President of the Pueblo Community Foundation, I am thrilled to offer my support to this organization that was established in 1981; as a vehicle to financially support the academic advancement of Pueblo Community College. It is no secret that this Foundation has played a major role in the ultimate success of Pueblo Community College.  During its 35 years of operation, the PCC Foundation has awarded over $12 million to PCC for the advancement of the institution and it has been successful in obtaining the funding necessary to award over $4 million in scholarships for those students working to obtain certificates and Associate degrees.
As was reported last year, PCC was awarded recognition from the prestigious Brookings Institution's Metropolitan Policy Program. In a report entitled "Beyond College Rankings:  A Value-Added Approach to Assessing Two and Four-year Schools, PCC ranked fourth among all two and four-year colleges and universities in terms of long-term career success and earning power.  This ranking proved to reiterate to all of us just how important PCC is to not only our students but to the overall economic well-being of the southern Colorado communities.
During the past academic year (15/16), PCC awarded 1,286 students with associate degrees or certificates; infusing our communities with a highly-educated workforce. During that time, the PCC Foundation awarded 359 scholarships awarded to 216 unique individuals equaling more than $400,000 in awards. Although impressive, many students who applied for scholarships did not receive the funding necessary to pursue their educational endeavors; thus our need to reach even deeper into our community, insuring that we can provide even greater scholarship opportunities in the coming year!
Thanks to recent grant opportunities from the Colorado Department of Higher Education via the Colorado Scholarship Initiative (COSI), the PCC Foundation now has the opportunity to increase our scholarship awards for the coming year. We have the possibility of offering an additional $322,000 in scholarships to our students if we can be successful in raising half of those dollars in the coming months.  We are asking for your support NOW during the season of giving with the intent of giving the gift of education to many more PCC students during the coming year.
The PCC Foundation will soon be awarded another $61,000 in funding to support our Return to Learn students if we can match those dollars during the coming season of giving. If successful, the PCC Foundation will be able to offer $122,000 in financial assistance to those students who have had to take leave of their educational endeavors due to "life happens" circumstances.  As such, those students have left PCC with debt and cannot return to learn until this debt is resolved.  The Return to Learn scholarship dollars help to defray the student's past due debt and offers scholarship funding to help them to finish their education at PCC.
In addition to the Return to Learn grant awards, PCC has also been offered the opportunity to provide an additional $104,000 in scholarships for production technician certificates and $96,000 in Commercial Driver License certificates if we can find the donors to match those COSI grant awards ($52,000 and $48,000 respectively).
The PCC Foundation Board of Directors and Staff will be joining together in a joint effort to raise the dollars needed to match these valuable grant opportunities and we hope that you will agree to join with us and make an investment with us during this season of giving. Whatever you can spare, you can be a part of changing the lives of many of our students who are committed to achieving educational success.
On behalf of each of us and those 5,500 students who are enrolled on the PCC campuses in Pueblo, Cañon City, Durango and Mancos/Cortez; we thank you for your support of Pueblo Community College and the PCC Foundation.  We hope that you will consider joining with us NOW and help in offering a life-changing gift to our PCC students this year. Together, we can make the difference in the lives of those students and the overall well-being of our southern Colorado communities.
All the best for the holiday season!
Paul Willumstad, President
Pueblo Community College Foundation