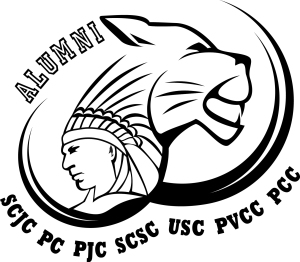 reThe Pueblo Community College Foundation joined with alumni members from SCJC, PJC, PC, SCSC, USC, PVCC and PCC in an effort to host an  Orman Avenue Campus Homecoming Celebration October 9 – 10, 2015.  The weekend of festivities featured a welcome reception, alumni dinner and Nostalgic Bonfire (October 9) and a Welcome Back Breakfast and VIP Campus Tours (October 10).
The events were open to any alumni and family members who attended college classes on the Orman Avenue Campus (SCJC, PJC, PC, SCSC, USC, PVCC and PCC).
TO DOWNLOAD PHOTS FROM THE OCTOBER 9 & 10
ORMAN AVENUE HOMECOMING CELEBRATION
Help the PCC Alumni Association Connect!
At the present time, we are scouring the globe for alumni members who would like to become involved with the PCC Alumni Association.  And, in an effort to build upon the rich heritage of this institution – which has provided higher education to thousands of students from 1933 through  today – we are seeking SCJC, PJC, PC, SCSC, USC, PVCC and PCC alumni to help in spreading the word on our Association to help in planning future events and activities.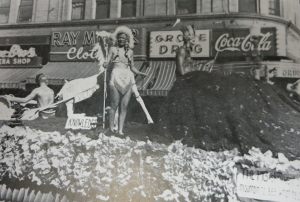 Working in tandem with the PCC Foundation, the PCC Alumni Associaton is working to garner college artifacts from alumni with the ultimate plan to increase the college's  Heritage Exhibit which is displayed within the PCC Student Center.
 "We are looking for the donation of any items which will add to our SCJC, PJC, PC, SCSC, USC, PVCC and PCC Heritage collection," explained PCC Foundation Director Martha Simmons.  "Any and all items will be gladly accepted for display within the PCC Student Center with the hope of educating the southern Colorado community on the rich heritage of this wonderful campus; which has been considered as the jewel of southern Colorado for over 82 years."
"We are sure that there are letter sweaters, Tsanti annuals, Arrow newspaper editions and many more college items taking up residence in many bookshelves and closets throughout the country.  We would relish the opportunity to accept these items and add each item to our ever-increasing collection of campus artifacts; which will prove to showcase the institution's historical relevance to the southern Colorado community."
For information on how you may become involved with Pueblo Community College (Orman Avenue) Alumni Association,  contact Martha Simmons at the PCC Foundation (719.549.3303 or email to Martha.simmons@pueblocc.edu ).  Any and all support will be greatly appreciated.
TO DOWNLOAD PHOTS FROM THE OCTOBER 9 & 10