FOR IMMEDIATE RELEASE – March 11, 2015
CANON CITY – Three well-known Canon City residents who have worked tirelessly on fund-raising projects that have benefitted numerous community members have been selected for induction into the Fremont Hall of Fame. Sandra "Sandi" Allen along with Cathie and Mike Merlino will be honored April 24 at the eighth annual Fremont Hall of Fame induction dinner at the Abbey Conference Center.
A social hour will begin there at 5:30 p.m. and will be followed by dinner at 6:30 and the program at 7 o'clock. Tickets for the event can be purchased by calling the Pueblo Community College Foundation (719) 549-3303. Individual tickets are $40 for adults and $30 for students, and table sponsorships are available.
The Fremont Hall of Fame honors individuals whose extraordinary efforts have contributed to the betterment and enhancement of Fremont and Custer counties. Consideration of nominees is based on their contributions in all areas of education; business and labor; arts and humanities; philanthropy; government; law; science and technology; and health and human services.
The new inductees were selected by the PCC Fremont Hall of Fame Steering Committee.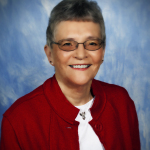 Sandra "Sandi" Allen is fondly referred to as the "Million Dollar Woman" for helping raise over $1 million for the Orchard of Hope Foundation. She helped form the local non-profit organization after being diagnosed with cancer and enduring 37 radiation treatments.
During and after her 27-year working career culminated by her retirement as Human Resources and Marketing officer for Canon National Bank in 2001, Allen has been active in the Canon City Chamber of Commerce Prospectors and Board, was designated as a Lifetime Member of the National Association of Chamber Ambassadors, and was President of the Canon City Kiwanis.
Allen has received numerous accolades including the Chamber's Distinguished Citizen of the Year in 2003, the Colorado Lions Foundation Humanitarian Award in 2005, the Daughters of the American Revolution Excellence in Community Service Award in 2007, and the Canon Rotary Club's Community Hero Award in 2011.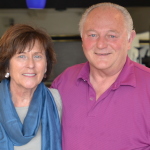 Mike and Cathie Merlino's calling cards have been high moral, ethical and loving standards as well as being involved in and contributing to grass-roots efforts that benefit others. Many associate them with operating the family's Merlino's Belvedere restaurant successfully for 33 years, but they also have made a huge impact through their many community involvements.
Cathie was a board member for Adult Literacy while Mike used his leadership skills with the Chamber of Commerce for whom he served on sub-committees to help combat hunger in the community. They also were involved with the Orchard of Hope, Belvedere Blues Fest and Fremont Community foundations. They have always deflected recognition despite their noteworthy work.
In 2007, Mike and Cathie were recognized as the Chamber's Distinguished Citizens of the Year for their community efforts.
"It is our priviledge to participate in this wonderful community celebration and to honor three such deserving individuals," said PCC President Patty Erjavec in anticipation of the induction dinner. "They have made a tremendous difference in many lives through their community involvement and fund-raising efforts."
Persons selected for the Hall of Fame do not have to be a native of either Fremont County or Custer County, nor do they have to be current residents. Posthumous nominations are also accepted, and selections are made without regard to gender, race, religion or national origin. To date, 16 individuals have been inducted into the prestigious Hall.
Net proceeds for the induction dinner help provide scholarships for students from Fremont and Custer counties.
To make a reservation to this year's Fremont Hall of Fame, contact the Pueblo Community College Foundation (719.549.3303).
Founded in 1933, Pueblo Community College is a premier teaching institution focused on providing academic and service excellence, without discrimination, to help its students acquire the 21st Century skills needed to better their lives. An educational and technological leader, PCC fosters economic development and utilizes strong partnerships in the communities it serves through its Pueblo, Fremont and Southwest campuses.