PCC Foundation Receives Wonderful Financial Gift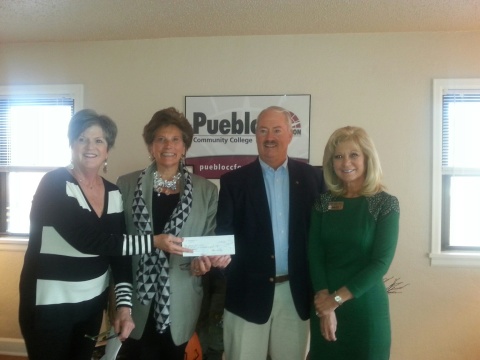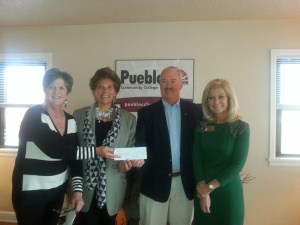 The Pueblo Community College Foundation was honored to host a visit from WL Enterprises on Monday, October 17.  Upon their arrival, a check for $31,000 was presented to the PCC Foundation to support the scholarship endowment set up by Thomas Healy.
Karen Lovelady Moore presented the check to PCC President Dr. Patty Erjavec, PCC Foundation President Joe Welte and PCC Foundation Executive Director Martha Simmons.
"We are honored for our association with WL Enterprises," explained PCC Foundation Director Martha Simmons.  "This continued financial support secures the future of scholarships for those students pursing their higher education at Pueblo Community College."
For more information on the Pueblo Community College Foundation and its student scholarship program, call the PCC Foundation at 719.544.0677.