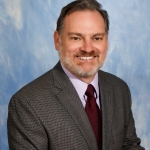 The Fremont Hall of Fame was established to honor those individuals who by their extraordinary efforts have contributed to the betterment or enhancement of Fremont and Custer counties. Individuals in the community are encouraged to submit nominations.
Each year, deceased persons may be selected by virtue of his or her historical contribution.  In addition, one or more contemporary individuals may be honored. The areas of endeavor for nominations may include, but are not limited to, education, business and labor, arts and humanities, philanthropy, government, law, science and technology, and health and human services.
Persons elected to the Fremont Hall of Fame need not have been born in Fremont or Custer counties, or in the case of contemporary nominees, be current residents of the county of Fremont or Custer. No disqualification or limitation for the nomination or election shall be imposed on the basis of gender, race, religion or national origin. Inductees will be selected in February of each year by a panel of Fremont Campus Advisory Council Members and the PCC Foundation and community representatives.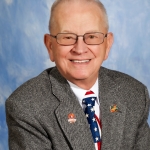 A banquet honoring the inductees will be held each year. A permanent record of the inductees will be on display at the Fremont Campus Learning Resource Center.
Nominations may be made from the community beginning in October of each year and must be received by the Dean of Fremont Campus by February 1.
The 2017 Fremont Hall of Fame will take place on Friday, April 21 at the Abbey Event Center in Canon City.  For sponsorship and / or ticket information, contact the PCC Foundation at 719.544.0677.
NOMINATE TO THE FREMONT HALL OF FAME
2017 FREMONT HALL OF FAME INDUCTEES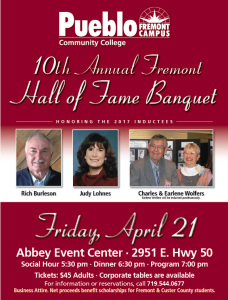 CANON CITY – Four citizens whose civic commitments have contributed greatly to the improvement of their community will be inducted into the Fremont Hall of Fame in an April 21 ceremony at the Abbey Event Center, 2951 East Highway 50.
The tenth annual event will honor Rich Burleson, Judy Lohnes and Charles and Earlene Wolfers.
"On behalf of the Pueblo Community College Foundation, we join with the citizens of Fremont County to congratulate Rich Burleson, Judy Lohnes and Charles and Earlene Wolfers for their inductions into the 2016 Fremont Hall of Fame," said foundation Executive Director Martha Simmons. "Each one represents the best that Fremont County has to offer to its community, lending the utmost of service and demonstrating the importance of higher educational endeavors. We are thrilled at their induction into this most prestigious group of community members."
Rich Burleson, a knowledgeable educator and dedicated community leader brought his talents and expertise to Fremont County in 1971. His unique and compelling character was part of his success in building and maintaining the relationships he created with not only students, but colleagues, and community leaders. His integrity, dedication and dependability were evident as he competently completed numerous projects and programs for the RE-2 School District and the community.  His professional career included teaching, counseling and educational administration.  His unique leadership style, coupled with his creativity and organizational skills garnered praise, respect, and support from his students, colleagues and supervisors.  Rich believed that every student could achieve success and demanded personal commitment and accountability from both students and himself.
The Florence community has benefitted from Rich's involvement, over the past 46 years, in volunteer community service and events. He has been the Florence Pioneer Day Parade board member and chairman for numerous years; a Fremont County wine competition judge; Florence Chamber of Commerce member and leader; Fremont County Election Official; and volunteer for the Rialto Theatre revitalization.
He has received numerous professional achievement awards. They included: the Florence High School Teacher of the year in both 1974 and 1978; RE-2 School District Employee of the year in 2001; Rural Philanthropy Days organizer; Presenter at State Middle School Conference; Florence Chamber of Commerce Citizen of the year in both 1983 and 2004; and the Colorado Assoc. of Middle School Principals nominee for the National Principal Award in 2001.
Rich has been married to his wife, Marty, for over 51 years and has two children and five grandchildren.
Judy Lohnes, a Fremont County native, has proven to be an exceptional community leader who has worked tirelessly to promote Fremont County and its people. Judy has been the Executive Director of the Upper Arkansas Area Council of Governments (UAACOG) since 1992. Through her vision, guidance, and leadership her office has gained the reputation as one of the outstanding Regional Councils in the State of Colorado. She began her career with the council over 38 years ago has been an outstanding employee for UAACOG.
Judy has organized, served, supervised and lead many innovative initiatives that have made a positive impact on the residents Fremont County. She was instrumental in opening the doors of the Boys and Girls Club in Fremont County; worked with community partners to bring Geographic Information Systems technology to the desktops of local governments within the region and to bring recycling services to the area; co-authored the Gold Belt Byway Management Plan; developed a grantsmanship training course for local nonprofit organizations and local governments; and has been a "hands on" valuable partner in many other projects in Fremont County. She was a founding member of the Fremont Exceptional Women (F.E.W.) project which showcased the contributions of exceptional women in Fremont County.
Judy holds important and influential positons on numerous boards: El Pomar Central Peaks Regional Council; Southern Colorado Economic Development Corp.; Fremont Economic Development Corp.; St. Thomas More Hospital Board; Solvista Board; Boys & Girls Club of Fremont County, to name a few. She was also named the 1999 Chamber of Commerce Citizen of the Year and was an active Rotarian.
Judy and her husband Mike reside in Canon City, Colorado. They are active in their church and enjoy time with their family.
Charles Wolfers and his late wife Earlene have a rich history of contributing their time and talents to Fremont County. They have been steadfast supporters throughout the years as donors, volunteers, and advocates for many civic groups and organizations. They pledged their time and talents to numerous endeavors. They were avid supporters of the Arts; Friendly Visitor Program; Habitat for Humanity; and prison ministry program.
Charlie and Earlene's deep commitment to the PCC Fremont Campus is one of notable mention. In the late 90's when classes were held at the Abbey, Charlie and Earlene helped launch the initial Fremont Campus construction campaign by giving their financial and unyielding support. Charlie also spent many years on the board of PCC's well-known Senior Mini College and still contributes his time to this endeavor.
Because of their passion for education, Charlie and Earlene were perpetual financial contributors to the college. They provided annual gifts to the PCC's Foundation to support the ongoing operations as well as the establishment of a scholarship fund for deserving women in need. In memory of Earlene's passing eight years ago, Charlie provided a memorial rock bench as a tribute to his beloved wife and as an inspiration to Fremont Campus students.
The Wolfers have two children, two grandchildren, and three great-grandchildren.
The 2017 Fremont Hall of Fame induction ceremony is hosted by the Fremont Advisory Committee. It will begin with a social hour at 5:30 p.m., followed by dinner at 6:30 and the program at 7. Tickets are $45 per person. Corporate tables also are available.
The deadline to RSVP is April 14. For reservations, call 719-544-0677.
The Fremont Hall of Fame was established to honor individuals, living or deceased, whose extraordinary efforts have contributed to the betterment of Fremont and/or Custer counties. Anyone may nominate a person for induction; recipients are selected by a panel of community members.
Proceeds from the Hall of Fame event benefit the Pueblo Community College Foundation and their efforts to provide scholarships for Fremont and Custer County students who are attending the Fremont Campus of Pueblo Community College.
LIST OF FREMONT HALL OF FAME INDUCTEES
PHOTOS FROM 2014 FREMONT HALL OF FAME
PHOTOS FROM 2015 FREMONT HALL OF FAME
PHOTOS FROM 2016 FREMONT HALL OF FAME
PHOTOS FROM 2017 FREMONT HALL OF FAME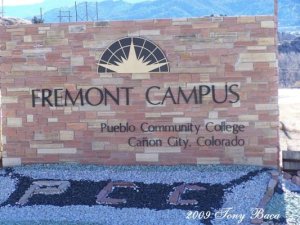 For more information on the Fremont Hall of Fame, contact the Pueblo Community College Foundation
900 W. Orman Avenue
Pueblo, CO 81004
Call – 719.544.0677 or email to Martha.simmons@pueblocc.edu