The Pueblo Community College Panther Student Pantry recently celebrated its fourth anniversary of providing non-perishable food items and hygiene products to those PCC students in need of support.  This program is a joint program which is coordinated by the Associated Student Government at PCC in association with the Pueblo Community College Foundation.  By working together, the two programs work to provide additional support to those students most in need of nourishment during their enrollment at PCC.
We would like to take this opportunity to thank the businesses and organizations who continue to give to our students in Pueblo, Canon City, Durango and Mancos/Cortez.  Thanks to each and every donor; life is a little better for those PCC students in need of support!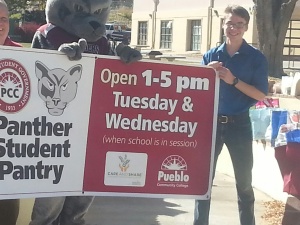 THANK YOU
to our PCC Panther Student Pantry Corporate Partners
including:
Diocese of Pueblo / Catholic Relief Services' Operation Rice Bowl
Express Employment Professionals
PEO – Chapter CI
Ray & Patty Erjavec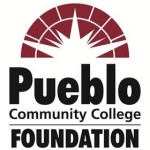 We welcome donations from any individual, business or organization.  For information on how you may help in organizing a food drive or to make a donation to the PCC Panther Student Pantry, contact the Pueblo Community College Foundation (719.544.0677).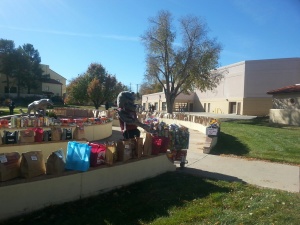 We are currently looking for community partners to help with our Thanksgiving 2017 Food Drive; hoping to provide over 400 Thanksgiving baskets to PCC students and their families.  If you would like to help with this year's event, contact the PCC Foundation to find out current information.