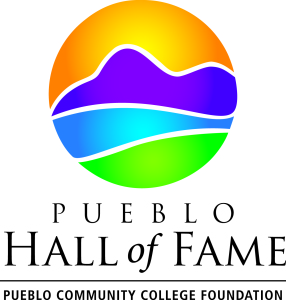 The 2017 Pueblo Hall of Fame celebrated its 27th Anniversary on March 3.  During the celebration the new class of inductees from the Pueblo community were inducted into this most prestigious group of civic and community leaders.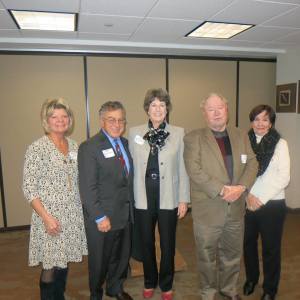 2017 Inductees
Jack Quinn
For more than five decades, Jack Quinn has been a leader in the crusade to assure "a decent and suitable environment for every American family." 
Hired in the early 1960s as a teacher at Sacred Heart Cathedral School, Quinn made a choice to stay in Pueblo rather than return to his east coast roots by becoming a youth counselor for the "War on Poverty" program before he assumed a position with the Pueblo Housing Authority in 1968. 
In 1972, Quinn became the third Executive Director of the PHA and stayed in the position until his retirement in 2006.  During his tenure with the PHA, the Connecticut native increased the public housing units by 750 percent and became a recognized national leader for his effort as the President of the National Association of Housing and Redevelopment Officials. 
Noted as a "boss that trusted his employees and gave them an opportunity to grow personally and professionally", Quinn also provided leadership in the Pueblo community where he founded of the Boys Club of Pueblo and facilitated the development of the Girls Club in the city. 
His community activities ranged from being the Colorado State Fair parade director to serving as the President of the Pueblo Community College Foundation. 
As Lew Quigley wrote in his letter endorsing Quinn's nomination for the Pueblo Hall of Fame, the former Pueblo City Manager stated that "much of the Pueblo Housing Authorities' success can be traced back to Jack's ability to get things done through the maze of Federal and State Rules and Regulations dealing with public housing.  As he reminded me on several occasions, 'Quigley, why can't the less fortunate not have the opportunity to live in a nice home'.  For that and many other reasons, Jack Quinn made Pueblo a better place to live."
Jane Rawlings
A Pueblo native, Jane Rawlings has been active in the Pueblo community since returning home in 1996 to head the Pueblo CHIEFTAIN's internet development process. 
For the past three decades, Rawlings has continued her work at the newspaper where she is the assistant publisher while becoming a leader in southern Colorado in a diverse array of non-profit organizations throughout the region. 
Her commitment has helped Pueblo in many way as she has focused on helping children to learn to read through the Rotary Club, served as a campaign chairman for the United Way and was a member of a blue-ribbon panel for the Sothern Colorado Conservation Award. 
A Red Cross Community Service Hero, Rawlings has been a board member for the Southern Colorado Community Foundation, the Colorado College Board of Trustees and the Colorado State University at Pueblo Foundation. 
As Glenn Ballantyne penned in his letter to support Rawlings nomination for the Pueblo Hall of Fame, "Jane brings that special blend of deep concentration, superior listening skills, willingness to act and a joyous spirit that unifies and inspires.  She has made a valuable contribution to business, education and philanthropy since her return home."
Mike Salardino
As Margie Wood wrote over decade ago in the Pueblo CHIEFTAIN, "Mike Salardino was a disc jockey at KDZA Radio in the golden age of rock 'n' roll, served 12 years on City Council and somehow morphed into a successful financial adviser. 
Today he is enjoying another facet of his life: celebrating Columbus Day as a proud son of Italy.
The boy who grew up in an Italian family without hearing a word of Italian is a charter member and now president of the local Sons of Italy Lodge.  He was instrumental in Pueblo's adoption of another Italian sister city in Bergamo, and he's visited the country seven times.
He loves Italy, he loves Italian music and he loves Italian food – he's even good enough at cooking it that people bid for his chef services at charity events.
And, yes, he's a frequent flyer at those charity events, often lending his service as the emcee.  
It all started in Florence – not the one in Italy, but the one in nearby Fremont County – where Salardino was born in 1949, the first child of George and Angelina Salardino.  The family, by then including another son and daughter, moved to Pueblo in 1955, and Mike started first grade at Washington School." 
Now 11 years later after the CHIEFTAIN article, Salardino is being inducted into the Pueblo Hall of Fame. 
In a letter supporting his nomination, Ashley Valdez and Andrea Aragon wrote that "Michael holds the distinction of serving as the youngest City Council member and president during his tenure as a city councilman.
His passion for educating youth and young adults is a testament to his commitment and dedication to his beloved Pueblo." 
As Keith Swerdfeger noted in his recommendation, "Michael doesn't seek recognition for his good work, but serves out of his great love for the city of Pueblo and the people of the community.  He is a tireless in his efforts and always greets people with a big smile."
Hank & Ernamarie Williams
With one from Georgia and the other from Missouri, Hank and Ernamarie Williams met in Colorado and were married in December 1953 and raised three children in Pueblo. 
As Ernamarie was quoted in a Pueblo Chieftain in 2002, "we've been here so long, we're part of the soil." 
A successful businessman, Hank served most notably as the president, chairman of the board and CEO of United Bank of Pueblo. 
Ernamarie was known as a "high energy:" individual who was committed to making life better for her community.  Her public service reflected her unique diversity of interest. 
Retired journalist Marvin Read stated it the best when supporting the nomination of Williamses for the Pueblo Hall of Fame.  In his letter, Read wrote "most who will submit nominations for their selection to the hall will focus on the couple's contribution in maters civic and professional.  I would beg indulgence to take another tack, since the areas will be well and copiously documented. 
The late Williamses deserve the notice because of their warm humanity, a quality that pervaded their participation in all things Pueblo. 
Hank's laid-back casualness and Ernamarie's gracious interpersonal style disguised a deeper reality – namely that each and both were significantly invested in the community's welfare; they care about their fellow townspeople, their friends, their colleagues at their church, the reality of politics and the implication of choices." 
In their final words in supporting the Williamses nomination, Bob and Jane Rawlings stated simply that "Hank and Ernamarie were a couple who both worked energetically for Pueblo and the least fortunate citizens."  And Ralph and Janice Williams said the couple "did not seek out notoriety for their 'good work', but quietly helped make Pueblo the city that it is today."
PHOTOS FROM 2017 PUEBLO HALL OF FAME
PHOTOS FROM 2016 PUEBLO HALL OF FAME
BLACKTIECOLORADO COVERAGE OF 2016 PUEBLO HALL OF FAME
PHOTOS FROM 2015 PUEBLO HALL OF FAME
PHOTOS FROM 2014 PUEBLO HALL OF FAME
For more information on the Pueblo Hall of Fame, contact the Pueblo Community College Foundation
900 W. Orman Avenue
Pueblo, CO 81004
719.544.0677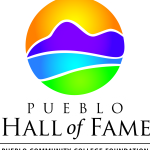 NOMINATIONS NOW OPEN FOR 2018 PUEBLO HALL OF FAME
Deadline for Nomination is October 30, 2017
CLICK HERE TO DOWNLOAD THE NOMINATION FORM
Nominations are now open for the 2018 Pueblo Hall of Fame.  Local citizens are being asked to nominate someone within the Pueblo community who has made an impact within the community.
Nominations are open now and need to be submitted to the Pueblo Community College Foundation (900 W. Orman Avenue, Pueblo, CO 81004) by October 30, 2017.
The Pueblo Hall of Fame was established in 1991 to honor those individuals who – by their extraordinary efforts – have contributed to the betterment or enhancement of Pueblo. Proceeds from the annual event support the Pueblo Community College Foundation and its student scholar and academic excellence programs at Pueblo Community College.
Each year a new class of inductees are presented to the community at a special cocktail and dinner party. In addition to the formal induction ceremony, a permanent record of all Pueblo Hall of Fame inductees is on display at Pueblo Community College within the Fortino Ballroom.
One or more contemporary individuals will be honored each year.  The areas of endeavor for nominations may include education, business and labor, arts and humanities, philanthropy, government, law, science and technology, and health and human services. Deceased persons may be selected by virtue of his or her historical contribution to the Pueblo community.
Persons elected to the Pueblo Hall of Fame need not have been born in Pueblo, or in the case of contemporary nominees, be current residents of the county of Pueblo.
No disqualification or limitation for the nomination or election shall be imposed on the basis of gender, race, religion or national origin. Inductees are selected each November by a panel of Pueblo Community College Foundation Board Members and community representatives.
For more information on the 2016 Pueblo Hall of Fame and/or to obtain a nomination form, please contact the Pueblo Community College Foundation (719.544.0677 or email to Martha.simmons@pueblocc.edu).