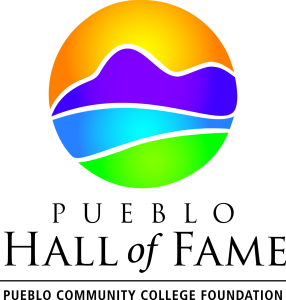 PUEBLO – Five Puebloans who have enhanced the community through their civic and financial endeavors will be inducted into the Pueblo Hall of Fame on March 3.
Hank and Ernamarie Williams, Jack Quinn, Jane Rawlings and Michael Salardino will be honored at the 27th annual dinner and ceremony at Pueblo Community College, 900 W. Orman Ave. The event is a benefit for the PCC Foundation.
"The Pueblo Community College Foundation is thrilled to welcome five deserving individuals into the Pueblo Hall of Fame," said Barbara Duff, chairperson of the event. "Each of this year's inductees truly represents the best that Pueblo has to offer and complements the attributes of the 76 other inductees who have come before them."
Jack Quinn has always believed that every Puebloan, no matter their circumstances, deserves a decent home. In nearly 40 years as executive director of the city's Housing Authority (he retired in 2006), he oversaw the creation of more than 2,500 new housing units.
He arrived in Pueblo in August 1963 from his home state of Connecticut, unsure what to expect as he began a two-year commitment teaching chemistry at Cathedral of the Sacred Heart School.
"My mom said she knew after the first year I wasn't coming back home," he said.
Sure enough, Connecticut's loss was Pueblo's gain. Through his work with the Housing Authority, Quinn had roles on several state task forces and served as president of the National Association of Housing and Redevelopment Officials. One of his first civic projects was helping to create the Boys Club of Pueblo (and later the Girls Club).
"You get to know a lot of people through something like that," he said. "After that, I had a hard time saying no when someone would ask me to be on a board and I don't think I was ever on a board I didn't enjoy."
His list of local involvement includes time spent as chairman or president of the boards of St. Mary-Corwin Medical Center, the PCC Foundation, United Way, Catholic Charities, the Packard Foundation and the Sister Cities Commission. He has been a member of numerous other civic and business groups.
Less known, perhaps, are the facts that he is the only person to have served as grand marshal of the Colorado State Fair Parade, Fiesta Day Parade and Pueblo Parade of Lights, and that he has played the marimba for El Mariachi de Pueblo for 47 years, performing at church services throughout the state.
Despite such a life of contribution, when he found out he was being inducted into the Pueblo Hall of Fame, "I was shocked, frankly," said Quinn. "It's an honor I never thought would be bestowed on me. Pueblo has been very good to me. It's been a good life."
Jane Rawlings spent a significant part of her adulthood in other states but returned to Pueblo 20 years ago and has been one of the city's greatest advocates.
"It's the best small town in the country," Rawlings said of her hometown, "and the best asset we have is the people."
As publisher of her family's newspaper, The Pueblo Chieftain, Rawlings is familiar with every aspect of Pueblo. In addition, her personal community involvement includes relationships with multiple civic, social and business entities. She is vice president of the Southern Colorado Community Foundation and a trustee for the Colorado State University-Pueblo Foundation board. She served as chair of the 2011 United Way campaign, is active in Rotary Club and was honored by the American Red Cross as a Community Service Hero.
One of her family's greatest causes has been the protection of Pueblo's water supply. It's little wonder, then, that Rawlings was invited to be part of the Blue Ribbon Panel for the Southern Colorado Conservation Award, which is given out each year by the Palmer Land Trust.
Rawlings is a strong proponent of education, noting that it is the key to Pueblo's future. She also urges her fellow Puebloans to celebrate the city and themselves.
"I think we need to constantly remind ourselves what our assets are and not just what our challenges are," she said.
Michael Salardino likes to say, "I don't have kids so I have causes."
His extensive commitment to all areas of Pueblo's development lends credence to that statement. The near-native – his family moved from Florence to Pueblo when Salardino was 6 years old – has been involved in causes of all sorts, including business, education, the arts, government and philanthropy.
"Pueblo's mix of ethnic groups, the can-do attitude, the whole rich history – it's something I really admire," Salardino said.
After graduating from Southern Colorado State College (now CSU-Pueblo) in 1973, Salardino became a well-known member of Pueblo's broadcasting world, working as a disc jockey and general manager for local radio stations, then as a sportscaster, news reporter and sales representative for KOAA-TV. He left that world in 1987 to become a financial advisor and then a Certified Financial Planner; he currently works with Security Service Investment Group and Raymond James Financial Services.
He served on Pueblo City Council from 1979 to 1990 and was instrumental in the creation of Pueblo's sister city relationship with Bergamo, Italy. Salardino has been on the boards of the Old Timers Baseball Association, Pueblo Child Advocacy Center, Pueblo Rape Crisis Center, Parkview Foundation, Colorado State Fair, Sons of Italy of Southern Colorado and the Grand Lodge of Colorado. He is the current president of Rotary 43 and the Dante Alighieri Society and serves on the St. John Neumann Catholic School board, Sister City Commission, United Way campaign cabinet and Broadway Theatre League board.
Salardino has been honored as the Pueblo Italian American of the Year, Colorado Italian American of the Year and United Way volunteer of the year.
He says his many civic commitments are second nature to him.
"I don't think I could sleep if I wasn't involved," he said. "It's my hometown. I want it to be the best."
Hank and Ernamarie Williams are being inducted posthumously. Though both came to Pueblo from other states, they were Puebloans through and through, devoting their time and resources to their adopted home. Hank worked in the banking industry, most notably as president and CEO of United Bank of Pueblo; Ernamarie was a teacher, marketing professional and school board member. Both were involved with numerous business and civic groups and worked continually to improve the city for all of its residents.
Some of the organizations to which the Williamses committed their efforts were United Way, the Senior Resource Development Agency, Pueblo Chamber of Commerce, Sangre de Cristo Arts and Conference Center and Friends of the Library.
In nominating the couple for induction to the Hall, retired journalist Marvin Read wrote, "Hank's laid-back casualness and Ernamarie's gracious interpersonal style disguised a deeper reality – namely that each and both were significantly invested in the community's welfare; they cared about their fellow townspeople, their friends, their colleagues at their church, the reality of politics and the implications of choices."
The Pueblo Hall of Fame induction ceremony will be hosted by Bob Kirscht. The evening will begin with a social hour at 5:30 p.m. and dinner at 7 p.m. Individual tickets are $100; sponsorship packages also are available. The reservation deadline is Feb. 24. To RSVP, call 544-0677 or email Lorna.Jackson@pueblocc.edu.
The Pueblo Hall of Fame was established in 1991 to recognize individuals, living and deceased, whose efforts contributed to the betterment of Pueblo. Any member of the Pueblo community may nominate an individual for selection.
The ceremony is one of the fundraising activities of the PCC Foundation, whose mission is to fund student scholarships and the college's special needs that are not available through its general fund.