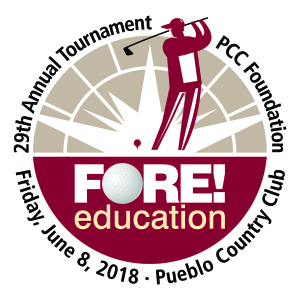 The Pueblo Community College Foundation will again be hosting the annual Fore! Education Golf Tournament on Friday, June 8 at the beautiful Pueblo Country Club.  Golfers of all skill levels are invited to participate in the annual outing that raises funds for the PCC Foundation and its efforts to support student scholarships and programs or academic excellence at Pueblo Community College.
To download a 2018 Registration Brochure CLICK HERE!
For more information on this year's tournament, contact the Pueblo Community College Foundation at 719.544.0677.