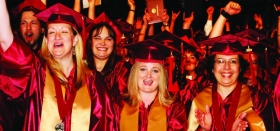 DO YOU KNOW AN OUTSTANDING SCJC, PJC, PC, SCSC, USC, PVCC or PCC ALUMNI
who should be recognized for his/her service to college and community?
Each year, the PCC Alumni Association awards one Distinguished Alumni award to an outstanding individual who represents the best in alumni status.  Alumni recognized may have been affiliated with Pueblo Community College and/or any one of the institution's previous affiliations including SCJC, PJC, PC, SCSC, and USC, and PVCC.
If you would like to nominate an individual for this award, CLICK HERE to access the link to the nomination form.
Applications are due by 5:00 p.m. the first Monday in April for the current academic year recognition.
For more information on this award, contact Martha Simmons t 719.544.0677 or email to Martha.simmons@pueblocc.edu.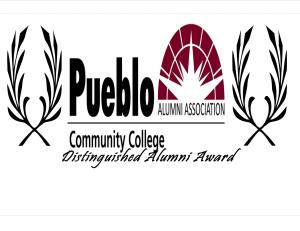 Distinguished Alumni Award Recipients
2010
Leroy Garcia, Jr. (PCC 2005)
Shirley Marino (PCC 1987)
Pat McGraw (Pueblo Junior College)
Ralph Williams (Pueblo Junior College 1961)
2011
Robert Busch (Pueblo Junior College 1961)
Juanita Fuentes (Pueblo Community College 1994)
Strider Swope (Pueblo Community College 2002)
Jonathan Davis (Pueblo Community College 2004)
2012
Bart Evans (Pueblo Community College 1993)
Richard Tawse (Pueblo Community College 2011)
2013
Irene Blea (Southern Colorado State College 1973)
2014
Tim Simmons (Southern Colorado State College 1969)