The Pueblo Community College Foundation will be hosting its 2017 Donor Dinner on Friday, November 3 at the PCC Fortino Ballroom on the Pueblo Campus of Pueblo Community College.  Invitations will be going out soon to those individuals, organizations, businesses and foundations who have lent their support to the Pueblo Community College Foundation.
During the evening's event, following a gourmet dinner prepared and served by the PCC Conference Service Department, two outstanding community members will be inducted into the President's Circle at Pueblo Community College.  Rogene Armstrong and Kathy Farley will receive this year's Crystal Eagle Awards during the November 3 induction ceremony.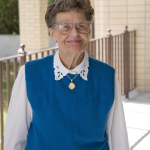 Mrs. Armstrong committed many years of service to the Pueblo Community College Foundation when she served under the direction of PCC Foundation Founder Tony Fortino.  "Rogene was one of those go-to members of the PCC Board," recalls Sharon Swerdfeger.  "She would take on projects of all scope and sizes and always delivered success on behalf of the college and its student scholars."
Rogene Armstrong was awarded Emeritus membership to the PCC Foundation's Board of Directors and continues to provide her support to the Foundation and its student scholars.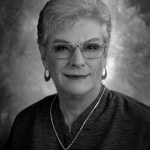 Kathy Farley has been credited as a community leader who broke  ground for women in Southern Colorado.  She  was the first woman ever elected Pueblo County Commissioner. As a county commissioner and the chair, Kathy had to use her many talents to guide Pueblo through some severe economic trials and tribulations. A tireless volunteer, Kathy worked diligently to gain support for the Sangre de Cristo Arts and Conference Center. Today, that facility is recognized as Pueblo's "crown jewel." She served as the Art Center's first chairperson and was very influential in selecting an outstanding administrative team.
As a long-time member of the Pueblo Conservancy District Board of Directors, Kathy was also instrumental in the establishment of HARP, donating both time and resources. Through her work with the prestigious El Pomar Foundation's Statewide Non-profit Awards Committee, Kathy led the movement to bring more recognition to Southern Colorado. Continuing in this effort, Kathy was not only the first woman from Pueblo to become a member of the Colorado Women's Forum, she also served as its president. And, she was the first person from Southern Colorado to serve as chair during an eight-year tenure on the Colorado State Parks Board.  In 2016, Kathy was recognized by the Women's Foundation for her many attributes to women's rights in Colorado.
In addition to the above, Kathy was inducted into the Pueblo Hall of Fame in 2005; benefiting the Pueblo Community College Foundation.  Kathy served as a member of the PCC Foundation for several years and is a long-time scholarship donor to the PCC Foundation.
Admission to the 2017 Donor Dinner are non-perishable food items which will be donated to the PCC Panther Student Pantry.
For more information on garnering invitation to the 2017 PCC Foundation Donor Dinner on Friday, November 3, contact Lorna Jackson at the PCC Foundation office (719.544.0677).
PHOTOS FROM THE 2017 PCC FOUNDATION DONOR DINNER
BLACKTIECOLORADO COVERAGE FROM 2017 PCC FOUNDATION DONOR DINNER