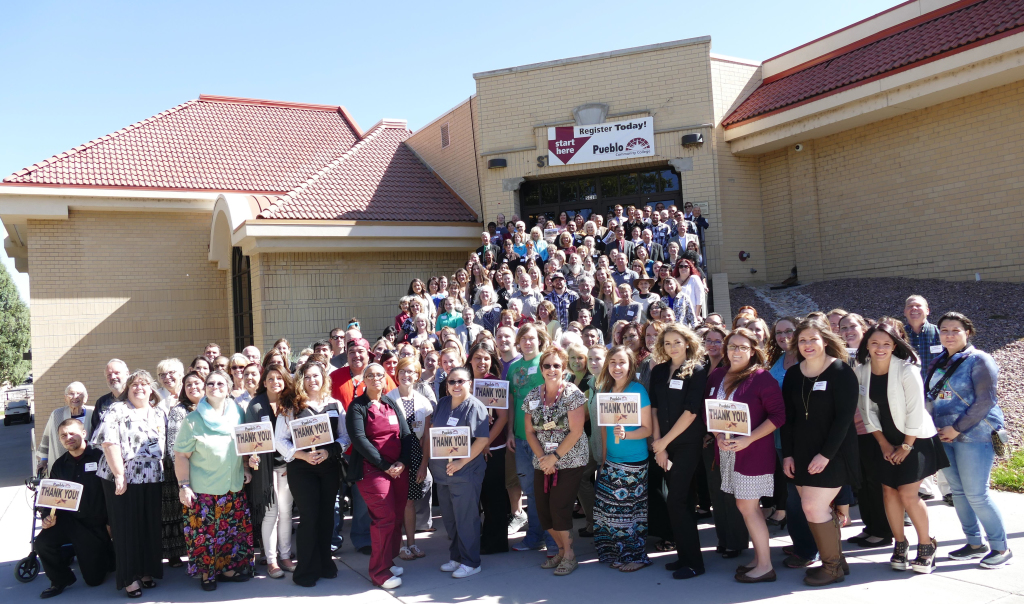 Pueblo Community College Foundation Hosts Scholar & Donor Luncheon on October 4, 2016
From BlacktieColorado
Emcee Michael Engle read an anecdote at the Pueblo Community College annual Scholarship Luncheon on Tuesday. He described someone throwing starfish in the ocean, and when asked why he was doing that, the person said he was trying to save them before the tide went out. "But you can't possibly save all the starfish," said the inquisitor. "Yes, but it's important to each of the ones I did save."
Such is the sentiment behind helping students reach their potential and goals through education and scholarships. If we can help some students, each one will make their own contributions to the community and possibly to the world.
The Pueblo Community College Foundation hosted a luncheon at the Fortino Ballroom to congratulate scholarship recipients and thank donors. PCC President Dr. Patty Erjavec welcomed everyone, and Barbara Fortino, who was the chair of the scholarship committee, thanked everyone for their hard work. Shelley Banker, deputy director of the Colorado Opportunity Scholarship Initiative talked about the importance of scholarship funding in Colorado, and student Mary Lee made it evident by her speech why she was chosen for the prestigious Kane Family Foundation Scholarship.
We're all in this together, and it's a good thing to pay it forward.
To preview BlacktieColorado coverage from this year's event, CLICK HERE.
To download photos from the 2016 event, CLICK HERE
To preview 2016 Power Point Presentation, CLICK HERE
Thank You to our 2016 Sponsors