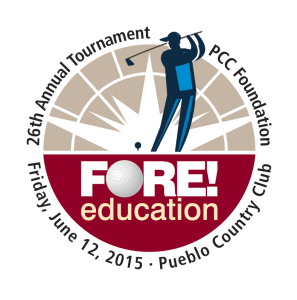 The Pueblo Community College Foundation would like to recognize those individuals and businesses who have lent their support to this year's Fore! Education Golf Tournament!
Breakfast Sponsor – Baca Properties / Carlos Baca
Lunch Sponsor – LDC Properties
Prize Sponsor – Ray and Patty Erjavec
Platinum Sponsors
GH Phipps, Inc.
KR Swerdfeger Construction
Silver Sponsors
General Air
HW Houston Construction Company
St. Mary Corwin Medical Center
Spradley Auto
SunWest Education Credit Union
Wagner Equipment Company
Bronze Sponsors
GCC
Legacy Bank
Tee & Green Sponsors
4 Rivers Equipment
Banner & Bower
Barbara Fortino
Nich Gradisar – Pueblo Board of Waterworks
Parkview Medical Center
Southwest Motors
Summit Brick Company
Sysco
US Bank
Vectra Bank
Wilcoxson Buick, Cadillac, GMC – Pueblo
Tee Sponsors
Rogene Armstrong
Larry Benedict
Blazer Electric
Colorado East
HUB International
Premier Mortgage Services
Redwine Financial
ReMax Associates – Jeff & Paula Kochenberger
Schuster's Printing
Stifel
Thornton Wheelchairs Plus
TR Toppers
In Kind Donors
Colorado State Fair
Cortez Construction
Express Employment Professionals
HUB International
RMC Distributing
St. Mary Corwin Medical Center
Wynona Sullivan
Walking Stick Golf Course
Thanks to the support of those listed above and our many participating players, the 26th annual Fore! Education Golf Tournament will be our grandest event EVER for the Foundation's effort to financially support PCC student scholars and programs of academic excellence at Pueblo Community College.
For information on how you may become involved with this year's tournament and/or future tournaments and special events for the PCC Foundation, contact Martha Simmons, Executive Director, Pueblo Community College Foundation 719.549.3303.